We Are Your Team For Certification
EMERALD GAP ANALYSIS
GET YOUR BUILDing
certified

.
Businesses can no longer get by with poor environmental performance and a lack of transparency. From customers beginning to value sustainability in their purchasing choices to employees demanding it from employers and the U.S. government proposing ESG reporting regulations – people are aware of how business sustainability affects the world.
However, sustainability is not just a box to check for businesses - positive environmental performance creates value. It is linked to long term financial success through better resiliency during economic instability, improved efficiency, and higher employee productivity.
For building owners and developers, achieving LEED and WELL certification is an excellent way to demonstrate your commitment to sustainable operations and provide concrete data on your environmental performance. Whether you are developing a new building or have an existing one, the first step towards certification is to understand where you are in the process. This allows you to implement sustainability measures as part of a cohesive plan in the most efficient way.
That's where we come in. In our Gap Analysis, we create a baseline with your existing sustainability data and practices and develop a roadmap to guide your business to LEED or WELL certification. Gap Analysis is the first step in your sustainability journey.
The

Emerald Gap Analysis

Includes:


A preliminary evaluation of your project and its correlation to LEED and WELL Building certification standards.

Gathering your project's current-state in one place and identifying areas that require further attention to meet certification requirements.

Identification of new opportunities for sustainable practices that can help you achieve LEED and WELL Building certification.

Developing a clear roadmap of activities that your organization needs to execute to meet certification standards, with cost implications.

Providing a Scorecard to guide your preliminary LEED and WELL Building strategy and prioritize actions that align with both frameworks (sample below).

Our experts conduct a written narrative on how to implement prioritized actions and provide a cost matrix for each LEED and WELL Building credential (sample below).

For existing buildings and spaces in operation, we will establish entry for your building/space in Environmental Sustainability Performance Metrics (ESPM) and Arc, which are software programs required for LEED O+M certification


Our analysis will provide the necessary guidance for your organization to implement sustainable practices aligned with both LEED and WELL Building certification requirements. Trust us to help measure, identify and evaluate opportunities to exceed standards & achieve sustainability goals.
Certifications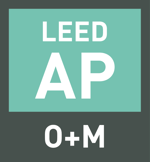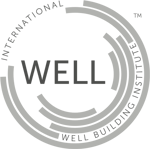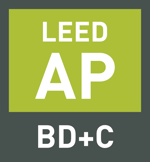 Emerald

Built Environments is a LEED Proven Provider for LEED BD+C.